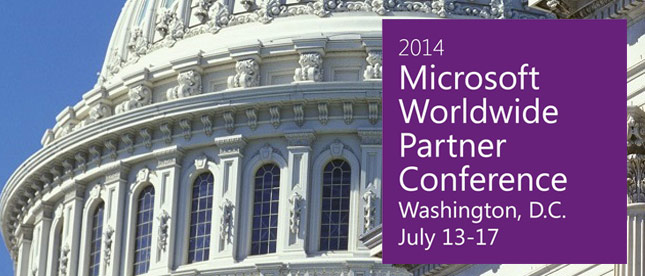 Farmingdale, NY – July 10, 2014 – Furthering its commitment to enhancing the performance of Lync by establishing an in-house Microsoft Practice, Nectar Services Corp. announced it will participate in Microsoft's Worldwide Partner Conference (WPC) in Washington, DC on July 13-17.
Nectar will be located in the Lync area at the WPC as a new exhibitor sponsor, demonstrating its industry leading Unified Communications monitoring and management solutions. They will also co-host the 6th annual Lync Voice Partner Party with fellow co-sponsors Plantronics, Polycom, Sonus, One Source Networks and Numonix. The companies' collective objective is to promote partnership and collaborate within the Lync ecosystem, enabling customers and partners to take full advantage of Lync deployment.
The Microsoft WPC is an annual recognition of Microsoft's top global partners and their technological achievements. The conference offers partners the opportunity to network, continue to drive business growth, and maximize profitability in the cloud. "The WPC is the perfect platform to showcase our unique network management offering, as well as demonstrate how proud we are to partner with Microsoft," said Tom Tuttle, Vice President of Nectar's Microsoft practice.
About Nectar Services
Nectar delivers business value by developing innovative solutions that arm IT organizations with actionable information that helps to adapt to change, manage complexity, and deliver quantifiable ROI reporting. Our flagship offering, Converged Management Platform (CMP) improves service delivery across integrated voice, data, video and UC applications, by providing critical performance information to executives and technical resources. Armed with this knowledge, companies now have the foundation to align IT initiatives with business objectives, transform their infrastructure and free up critical resources. Visit www.nectarcorp.com for more information.
Contact:
Kelly Harman
VP of Marketing
kharman@nectarcorp.com
646-355-0516